Home > Topics > Children and Teens > C-20
Visions of Childhood
From What Children Do: Basho Honors Children from Birth to Teenage
Legend:

Words of Basho in bold
Words of other poets not bold
The 17th century Japanese poet Basho paid attention to the young of our species and recorded their living activity in a hundred poems In his final year, three months before he died, he told his students:
Only this, apply your heart to what children do
Basho applies his heart to what children do to produce these gems of poetry,
Autumn wind
saying not a word
child in tears
Aki kaze wa / mono iwanu ko mo /namida nite
Basho's stanza by itself provides no circumstances, so can apply to any child,
anywhere in the world, in any era.
Basho's principle form of poetry was not haiku but rather tsukeku, stanzas he added to a previous stanza by another poet in linked verse.
Words of other poets in ordinary print
Words of Basho stand out in bold
The difference between bold and not-bold highlights the separation of two
minds, encouraging us to search for the links between them.
In this article are selections from the four sections of What Children Do
Being a Baby
Age 3 to 7
Age 7 to 12
Teenagers
Being a Baby
Breastfeeding on my lap
what dreams do you see?
chi o nomu hiza ni / nani o yume miru
The poem translated with ""my" and "you" is a personal communication from soul of mother to soul of baby: "my" prayer that "you" grow up to a brighter and more prosperous future. Has any other male poet produced so exquisitely feminine a poem? The feminity of women with breasts, women nourishing life, and women's dreams and hopes for children's future, all wrapped up in two short lines.
Frantically
crying baby is thrust
into the cradle
Carpenters and roofers
go home as it darkens
Serizeri to / naku ko o fugo ni / tsukisuete
Daiku yaneya no / kaeru kure-doki
Baby cries that panicky scream that so upsets adult ears. Mother, thrusts baby into a cradle. Imagine the crying baby as a house under construction – busy, busy, busy with carpenters inside the frame and around it, and roofers on top, sawing, hammering, moving things about, shouting to each other. As it grows dark, all leave and that house becomes absolutely silent. Basho captures the magical quieting effect stimulation of the
gravity-and-movement receptors in the inner ears has on the infant. Screaming, facial distortion, falling tears disappear into silence and peaceful breathing.
His old padded jacket
makes old age appear
With all her heart
the babe in remembrance
she puts to sleep
Furui haori ni / oi zo shiraruru
Tsukuzuku to / katami no yaya o / nesase oki
Toku sees a man who is not so old, but the haori jacket he has worn for years adds age to his appearance. The female-centric Basho changes the scene, so the haori belonged to a husband who died; as his widow puts it on their baby for warmth, tucking the padded fabric around the tiny body, memories of the deceased flood her. The two kinds of sleep – nightly and eternal – blend in Basho's words. As she puts baby to sleep, certain the little one will wake up in a number of hours, still she wonders whether baby in a dream visits father in the other world and may remain there with him.
On straw mat
we are stuck with unsold
market greens
Crawling baby manages
to snatch rice from tray
Ichi mushiro / nagurete nokoru / ichi no kusa
Hai kakaru ko no / meshi tsukamu nari
This family has problems – but not disasters: they are more like minor annoyances. Many Western books on Japan emphasize the terrible events – diseases, fires, earthquakes, oppression, perversity, ruin of a family, heavy stuff like that. Basho and his followers were searching for a different consciousness, a consciousness of everyday peaceful life. Instead of showing us a famine where a family has no food to feed the children,
Shohaku portrays them at market with unsold produce they have to carry home.
Basho continues with their problems when they get home. The individual's meal was served on several dishes on a small tray on four legs, about 18 inches square and 9 inches high. Instead of a child
getting sick and dying before three years, this baby, who has been a slave to gravity since birth, here by crawling and clinging onto things gets high enough to pull rice off the low standing tray, either to put in mouth, or to spread about. We see Basho's consciousness of infant motor development; the child reaching up onto the 9-inch-high tray is a developmental milestone on the road to standing and walking.
Flawless blue
fabric spreads over
the large yard
Infant crawls about,
getting "that place" dirty
Hiro niwa ni ao no dasome o hiki charashi
hai mawaru ko no yogosu i-dokoro
At the home-and-shop of a cloth dyer we see a perfectly woven expanse of fabric dyed indigo blue with no other colors, no designs, no blemishes anywhere. The baby crawls about here and there, sometimes sitting to explore what she finds. sometimes scooting about on his bottom. She may be wearing a diaper; even without safety pins, Velcro, or plastic pants, the Japanese have a long tradition of tying on loincloths. Miyawaki notes that the "dirt" on "that place" may be poop, or dirt from the earth, or dust from
the house, or – especially in this house -- the residue of dyestuffs in any color; any or all of these could be there on the derriere.
I love the contrast between immaculate blue fabric spreading over the yard and the haphazard collection of whatnot on this soft chubby tush. Basho actually wrote a poem about a baby's rear end. To truly appreciate this verse, to 'get' the link to the blue fabric verse, we need a mind as bizarre and fun-loving as his.
Wearing frost
the wind for a bed cover
ndoned child
Shimo o kite / kaze o shiki-ne no / sutego kana
The child cannot move from where she has been placed. The frost covers her body like clothing, while the freezing wind spreads over and underneath her. Or: this child is not 'real' but instead is part of a metaphor, a poetic expression for the feeling in the actual frost and wind.In Basho's time, however, and our time as well, children do spend the night without adequate shelter or blankets; this infant huddling for warmth can be as real to us as our hearts allow.
Age 3 to 7
On the saddle
sits their "little monk"
daikon-gathering
Kuratsubo ni / kobōzu noru ya / daikon hiki
The leafy stalk of the daikon radish stands as tall as a small child, while the long white radish lodges deep in the ground. Fresh in winter, or pickled throughout the year, sliced or grated, daikon is eaten everyday by
everyone, its enzymes aiding the digestion of oil and fat. Early winter days are often sunny and pleasant One such day, an entire farm family has come out to gather this year's daikon crop. The youngest son – not an
apprentice monk but rather an ordinary kid whose head has been shaved – too small to help pull the thick heavy radishes from the ground, has been set on the horse tied to a tree where he will not get in the way.
Because 'daikon gathering' in Japanese tradition suggests a happy family excursion, I have added in the word "their" – we feel not this is not just any little boy, but "their little monk"— the youngest son loved by the whole family.
Basho told Doho:
To have the little boy stand out in relation
to the daikon-gathering was the making of this verse"
The bald round head on a child's body "stands out" sitting on the horse high above the horizontal field, watching his elders at work. Kon explains ON THE SADDLE in this way:
"There is nothing to fear and all is calm and mild. Here is a candid photograph of peaceful daikon gathering in a simple farm village, its focal point, the little boy. A fine example of Lightness."
Notice Kon's words: "nothing to fear…calm and mild…peaceful… simple farm village…little boy." Such is the material for Lightness. From these words, I define 'Lightness' as 'a peaceful feeling of wholeness.'
Lightness, peaceful family life, the hope of women and children everywhere.
Basho, the Poet of Peace.
Basho told his follower Doho
Poetry should ride the Energy
The "Energy" here is ki, or qi, the "universal energy" of martial or healing arts, or as George Lucas called it "the Force." Children who play a musical instrument, or surf the waves , or fly a kite, or practice a martial art, may best understand Basho's meaning. To see how Basho himself rode the Energy in poetry, consider these two stanzas from the first of 300 sequences in which Basho participated. The year is 1666 and Basho is about 22. The first poet offers an elegant image of Japanese classical dance, and Basho takes that feeling into the world of children:
Quietly descending
hand of the dancer
More than appears
a small child is obedient
to the Energy
Ito mo shizuka na / mai no te kudari
Mikake yori / ki wa otonashiki / ko chigo nite
The movement of the dancer's hand expresses more, much more, than simply getting from up to down; it expresses the dancer's obedience to ki. The hand rides the Energy downward, as a surfer stays on the board even as the board drops and rises. Likewise the small child may not follow adult commands, but is obedient to that universal Energy.
Rose of Sharon
a naked little child's
hair ornament
Hana mukuge / hadaki kodomo no / kazashi kana
The hibiscus syriacus, also known as Rose of Sharon or rose mallow, is common in Japan as well as in South Korea where it is the national flower. They usually grow wild on an old wall or fence, blooming in early autumn, large trumpet shaped flowers, usually pink with prominent yellow-tipped white stamens, a fine ornament for the hair of a tiny peasant girl naked in August heat. The child stands there innocent and charming, the ideal human form: she carries the future of humanity. Shoko, with daughters this
age, sees "an expression of the warmth in Basho's heart."
I found a piece of paper I had drawn a picture on and thrown away,
so with affection for my boyhood long ago, I wrote this verse on it:
Bamboo shoots
as a child, absorbed
in drawing them
Take no ko ya / osanaki toki no / e no susabi
In May curious-looking brown conical sheaths of bamboo emerge from the earth, and these give rise to slender stalks which, in just one summer, will grow thirty feet with a circumference of two hands. The scene of this year's baby bamboos, like brown pointed magician's hats, peeking out here and there among their towering parents, is one any child would love to draw.
Susabi is the absorption of a child in learning, the compulsion to practice a task over and over again. Maria Montessori in The Absorbent Mind says
"The information that the child unconsciously absorbs from his surroundings in the early years is used to construct and create himself… (then between age 3 and 6) his mind compels him to sort through, order, and make sense of the information he unconsciously absorbed"
So we see 5 year old Basho hunched over the paper, concentrating his entire being on drawing that conical shape on a flat piece of paper, creating himself from information he absorbed as he draws from observation.
Wake up! Wake up!
Wouldn't you be my friend?
sleeping butterfly?
Oki yo oki yo /waga tomo ni sen / neru kochou
A small child wishing for a playmate speaks to the butterfly before her eyes.
Here, in November, 1694 is the last haiku Basho wrote about children:
The moon clear –
attendant to a child
scared by a fox
Tsuki sumu ya / kitsune kowagaru / chigo no tomo
The road is dark and in the cold moonlight even familiar things become fearsome shadows. Foxes in Japanese folklore bewitch people and make them do evil. The years have taught Basho that the fox's howl is only the cry of another being lonely in the night – but how can a child know this? When things get scary, every child needs an attendant who can be trusted. The attendant can be an adult or older child (Jem escorting Scout through the dark forest) or maybe the moon is attendant to a child.
In his book Sex, Time and Power, Leonard Shlain says:
"A magical moment occurs in every child's life when he or she realizes that the moon is the child's personal companion!…There is something vaguely comforting, especially to a small child who has a natural fear of the dark, in knowing that the moon is a reliable and faithful companion that will not only light the child's way but also be a steadfast companion during nighttime excursions.
As Basho approaches his own death and merging with the infinite, he offers children an attendant to walk along with on the road to knowledge, an attendant as clear and radiant as the Moon
Age 7 to 12
Before my eyes
the scene just as is
makes a haiku --
As a child turns seven
face becomes clear
Me no mae no / keshiki sono mama /shi ni tsukuru
Yattsu ni naru ko no / kao kiyoge naru
Not every haiku must be exactly as seen – as many of Basho's verses were not – however sketching reality is one way he recommends. The two stanzas – both by Basho -- together say that conceiving a haiku should occur naturally, organically, as one's face develops.
For Basho to see that children's facial features transform at age seven (the Japanese says yattsu, "eight" because they counted a baby as one year old at birth, so we subtract one from Japanese ages) changing from a baby face to the "clear" features of a child, then to write a poem about this phenomenon, he
must have watched the faces of many children, especially his three younger sisters. This is not something only Basho saw. Many students of child development – in particular the Swiss psychologist and epistemologist Jean Piaget known for his pioneering work in child development -- note the onset of a new stage at age seven. Cultures worldwide consider age seven to be the beginning of wisdom
and moral understanding – which may lead us to the masterpiece DAUGHTER PLAYING KOTO that follows:
With her needle
in autumn she manages
to make a living
Daughter playing koto
reaches age seven
O-hari shite /aki mo inochi no / o o tsunagi
koto hiki musume / yattsu ni narikeru
This woman has enough work sewing before winter comes. She may make a living in autumn, but has to survive the rest of the year. Into this poor struggling home, Basho introduces a daughter and a koto, or 13-string harp, an instrument of refinement played only by women. Notice the link between the form of needlework and the strings and frets on the harp. Both stanzas convey the diligence and constant effort of the female, the action of her hands producing order, rhythm, and beauty. The daughter plays her mother's koto here and now -- and also plays it through the months, years, decades of practice required to master the
instrument. Basho praises the young girl in the early stages of her discipline.
We imagine the pride the hard-working mother feels hearing her seven-year-old daughter produce such beauty. With utmost subtlety and grace, through the powerful effect music has on the brain, Basho portrays
the bond between mother and daughter, the hope for a better future that the growing and learning girl evokes in her mother, hope rising on the lovely notes emerging from her seven-year old fingers on the harp.
At New Years
we take along our
little buggers
Though meaning we hide
they stand and listen
Nenchō ni / chiisaki yatsura / tomo sasete
Kakusu tayori o/ tachinagara kiku
For New Year's Day we get dressed up to visit shrines and friends and people important in our lives – so we have a lot to talk about: We drag the kids along with us, but really they do not want to go. We hide our meaning in a maze of adult words with references to people and things they know not – but how much do the language sponges understand?
The pines all night long
cordially receive snow
Fisherman's child
to announce a whale
blows into a shell
Yuki o motenasu / yosugara no matsu
Ama no ko no kujira o tsugeru kai fuite
The first poet, Basho's host for this winter night, uses a cold, desolate, and inhuman image to express the warmth of his house and the hospitality he provides. Basho counters that inhumanity with an abundance of human, and in pzarticular child, life and activity. Whalers would spot whales from stations along the shore and launch boats to catch them with harpoons and lances. Basho's stanza combines the intriguing trio of child, whale, and shell; we start with medium-size child, then move out to enormous whale, and return to tiny shell in boy's hand, then spread out to fill the area with sound. That sound carries this child's life force. Still moving, the mind goes to the villagers rushing to their boats to chase the fleeing whale, waves surging, the boy watching excitedly from his post.
Knocking on back door
and running away home
She cries and cries
with never a conclusion
to her hiccups
Tsumado tatakite / nigete kaerinu
Naku nakute / shakuri no tomaru / hate mo nashi
What?! Kids in Basho's time played "Ring the doorbell and run" (without door bells) and Basho wrote a poem about this boyish prank occuring in many societies with many names.
Ding dong ditch, Nocky nine doors, Ghost knocking, Chicky melly,
Chickenelly, Chap door run away; Knock, knock, ginger;
Friend of the family knocking; in modern Japan, pin pon dashu
The tradition of "Ring the Doorbell and Run" can be traced back to the traditional Cornish holiday of Nickanan Night, the first Monday after Lent. The anthropologist Basho records it in 17th century Japan. Kyokusui
follows with slapstick sarcasm about the woman inside the house upset by the boys' mischief. I like the sound-link from knocking to hiccups.
Drunk on the shoulders
of people he leans
The party today
was so much FUN!
ganddad's dance
Yotte wa hito no / kata ni toritsuku
kyou and ga no / ide omosiroya / jiji ga mai
Kikaku portrays a drunk careening from one person's shoulder to another person's shoulder. Basho expands that portrait by focusing on the experience of children at a family gathering watching the old guy doing
what he calls a "dance", but is more foolishness than skill; he portrays children talking about FUN.
Young and helpless
with bow and arrows,
the boy knee
White hair seen through
gaps in bamboo blind
Yumi to ya mo / mada itakeni ni / hiza mazuki
Shiraga sashidasu / misu no awasemu
The newest student at an archery dojo kneels on the floor, feeling small and weak while tall powerful men strut about with dangerous weapons making the boy feel the way he does. The boy kneels in hiza-mazuki, hips resting on heels propped up on feet with toes forward – those who practice Japanese martial arts will recognize this position – a position of alert readiness as he struggles to keep his skinny back and shoulders straight, with all the resolution he can muster against the intimidation.
The white hair showing in long horizontal gaps between thin bamboo stalks tied in parallel belongs to the boy's grandfather who hides behind the screen to watch. He knows that for his grandson to see him would interfere with the boy's training. How does he know this? Granddad is an accomplished archer – in Japanese, a shihan – who has trained in this dojo since he was a child. As the old man watches, he can see himself kneeling there young and helpless 50 years ago. He sees the entire process of little boy becoming aged master. So we cooperate with the poet to fulfill a life-affirming vision. With the missing pieces filled in, the two stanzas convey a profound human truth: the grandfather's compassionate concern for his grandson, a bond which passes through to the third generation.
For some coolness
they throw off their clothes
to wait for the moon
Straw mats their shields
they run and jump about
"Are you asleep?"
strange that the dog's tail
holds its shape
Suzushisa no / hadaka ni narite / tsuki or matsu
Mushiro o tate ni / hashiri tobi suru
Ne iru ka / okashiku inu no / o o subete
Little children have no inhibition about going naked when the heat is oppressive even in the evening; "waiting for the moon" may suggest waiting for puberty. Basho portrays the intense gravity and movement sensation that brings joy to the young brain. Basho says naked is okay, but how about a bit of restraint? The kids hold thin straw mats about a meter square – their "shields" – in front of them as they dash about screaming. Still we see their "moons." Children still in the paradise of innocence, but feeling the first hints of the shame to emerge when their bodies show sexual traits.
One naked child stops running to squat down and observe a dog lying nearby. The animal seems asleep – but still holds its tail up in a perfect curl as round as the full moon. (Aha! The link among the three stanzas.) Shiba and Akita dogs, the original breeds on these islands, are known forperpetually holding their tails up, the fur under the tail curling around to show on top, as round and graceful as the moon. The poet 300 years ago makes this observation, through the eyes of a child, about Japanese dogs, and we can see the same any evening in a Japanese neighborhood: dogs with upright curling tails. The brain signals which produce this tail shape are programmed into Shiba and Akita dog genes. The child who runs and jumps
about in naked joy can become still, observe the natural world, and wonder about the nature of consciousness, sleep, and muscle control.
Teenagers
To quiet down
the unsettled heart
of the daughter
Night sweats have stopped
in this morning's dream
Sadamaranu / musume no kokoro / tori shizume
Ne-ase no tomaru / kesa gata no yume
Basho creates the turmoil in the heart of a teenage girl, while he also creates a compassionate and understanding mother to calm down her daughter. The daughter broods over thoughts of love, upset to hysteria. We imagine her shaking all over, possibly because of a marriage proposal she dislikes. Her mother – or someone like a mother –manages to say the right words in the right tone to soothe and settle her.
Shiko makes the passion psycho-somatic; blasts of adolescent hormones produce night sweats,
copious perspiration which soaks her nightclothes and bedding, usually accompanied by emotional crying. After the mother in Basho's stanza quiets down her daughter and she falls asleep, Shiko creates the dreams
which end the turmoil and silently return her brain to normal as a new sun rises.
Winter solstice on porch
my desperation for love!
No matter how
I make up and dress
he gazes not back
Touji no en ni / mono no omoimasu
Kewae domo / yosoe domo kimi /kaeri-mizu
On the porch, December 22nd the Sun at its most distant point from us, his heart so distant from mine, how my desperation increases. I use all my skill with cosmetics and clothing, and look at him with all the charm I can muster, yet he does not return my gaze.
From slender threads
love gets so intense –
Though my thoughts
are of love, "eat something!"
she commands me
Hosoki suji yori ai tsunori-tsutsu
Mono omou mi ni mono kue to setsukarete
Love starts out simple but somehow becomes "intense." Basho responds with the teenager'a thoughts "Although the turmoil of young love takes away all my appetite, mother insists I eat, to build up my slender body. Why can't she understand that I cannot eat while this turmoil rages within me? Mother, stop bugging me!" History books never speak of mother-daughter conflicts so we look to Basho for information. 300 years ago or today, the daughter thinking of love, but mother of nutrition, so no meeting of minds.
Youngest daughter hates
the mole on her face
Robe for dancing
aimlessly she folds it
inside the box
Kao no hokuro o / kuyamu oto no ko
Mai koromo / munashiku tatamu / hako no uchi
The mole does not interfere with her intelligence or motor ability, but everyone who meets her sees it, and consciousness of this saps her self-confidence. Growing up together with sisters who have no moles, she hates the unfairness of this, but there is nothing she can do about it. Someone who cares for the
daughter's happiness has given her a gorgeous robe for dancing in the local shrine festival, but she is too ashamed of her mole to show it to the whole town. In between the physical "youngest daughter" and "mole on her face" is the vivid emotion of "hates." In between the physical "robe for dancing" and "she folds
it inside the box" is the disappointment, frustration, hopelessness swirling about in "aimlessly."
That clique of
smart-ass co-workers
hates on her
Cinder burns her hem
so she rubs it out
A group of female servants are working together around a wood-burning stove. Here is the underhand cruelty of girls who think they are so great to one who does not fit in with their clique. A girl responds to a physical vproblem – a cinder from the fire lands on her hem – with a simple direct action that immediately puts it out. She does nor fuss over the bit of burning matter, or complain about it, or get angry at it. She simply crushes it between her thumb and forefinger. So, if you are bullied, do not submit, and do not get upset in fighting back. Cool and calm, with your attitude, "rub it out." I think Basho means what we today call "attitude." The girl who is bullied does not give up and submit, nor does she get upset in fighting back -- cool and calm, with her attitude, she "rubs it out." She rubs out the power of the bullying to upset her.
"So fine a moon!"
for wrestling, hakama they
step on to pull off
Sword drawn in a flash
then held to a stop
Tsuki yoshi to / suumo ni hakama o / fumi-nugiru
Saya bashirishi o / yagate tome keri
The moon is so awesome these two young samurai full of youthful vigor are moved to wrestle with each other. They step on the hem of their hakama, loose trousers, to yank the garment off: an action no Japanese woman and no mature man would ever do, but these guys have no inhibitions at all and just want to have fun. Hokushi continue this vision of youthful enthusiasm with a sword "running" (hashiru) from its sheath, as if to strike and kill, but stopped in mid-air; the hormone-driven impulsiveness of youth checked by thought and consideration.
Over sun-bleached whites
lark sings to the sky
Girls only
going to view blossoms
rise in a flock
Sarashi no ue ni / hibari saezuru
Hanami ni to / onago bakari ga / tsuretatete
Single layer cotton cloth has been rinsed and is hanging on a line to dry in the breeze; overhead a lark sings brightly rising to heaven. The "flock" of girls in their pretty robes, going to have fun, chatting and
laughing with each other, complement the clarity and freshness of the first stanza. Clean white fabric, skylark, cherry blossoms, and group of happy girls, all rise up together. Basho shows us Joy, the gift of the goddess to young girls.
After the years
of grieving . . . finally
past eighteen ‐
Day and night dreams
of Father in that battle
Uki toshi o /torite hatachi mo / yaya suginu
Chichi no ikusa o / oki fusa no yume
Father died in war when I was small, and I have grown up under the weight of that grief. Now, finally reaching the prime of youthful vigor, I look back over those years of dreams awake and asleep constantly reverting to that one moment on a battlefield I have never seen in reality. Miyawaki, says,
"For a boy, his father is his model to learn from by observation, his goal in life. Having reached the age when now he can go to war, to see a dream of father in battle is the same as being on the battlefield himself. His regrets for his father can never be forgotten. The bond between father and son is well expressed."
The original does not indicate the teenager's gender; we can convert Miyawaki's observation to a girl by changing to "having reached the age when she can give life herself... the bond between father and daughter is well expressed." Written in 1687, can this stanza-pair reach the heart of one – girl or boy -- whose father was killed in war, natural disaster, or terrorism? I encourage teenagers who have lost a parent to explore this verse, especially as you approach eighteen. Also I hope adults who counsel bereaved teenagers to show it to them. The clear, straight-forward expression of personal feeling may be consoling.
Child of poverty
hulling rice, pauses to
look at the Moon
Shizu no ka ya / ine suri-kakete / tsuki o miru
Hulling rice removes the coarse scaly husk, leaving edible brown rice. The entire household works together all day and into the night to thresh and hull the year's crop. Originally rice was hulled with a mallet, but in Sei Shonagon's Pillow Book, published in 1102, she observes rice hulling by machine: "young women low-class but not dirty and the daughters from a neighboring house…two pulled a machine I never saw before"
Unhulled rice was placed in a lower stone, and two or three people pulled at a pole to rotate an upper stone over the lower, grinding the grains between them.
This haiku, I believe, is one of Basho's most powerful portraits of humanity, however the scholars have denied that power with their assumptions – so we begin by challenging those assumptions. One debilitating assumption is that this child cannot appreciate the glory of the moon, for peasants, and especially child peasants, lack the aesthetic senses that male intellectuals cherish. Jane Reichhold says "Moon viewing was considered as reserved for the noble or educated classes and not for peasants or children." Makoto Ueda quotes four Japanese scholars' comments on this verse: one says that to interpret "the moon as being so
beautiful that even a peasant's child had the heart to appreciate its beauty" is "overly intellectual." Another scholar says this is a "farmhouse scene of great charm, but that charm is a mere verbal invention and does not penetrate deep into the reader's heart." Let's throw away these assumptions. The point of the poem is that while peasant children in general may not appreciate the moon, here is one child, maybe a girl, that did – and all children might if encouraged. When Basho saw this child gaze at the moon, he realized the
oneness of humanity: that even peasants and children, even girls, can enjoy moon-viewing just as he did. Once we allow this girl to appreciate the moon, we affirm her humanity, and if we are pro-female, this does "penetrate deep into the reader's heart."
In these seven words we search for the spirit of this child. After hours of exertion, she gets a moment's rest. Gazing at the bright moon may provide a momentary escape from Earth and the labor of a tired body. We can see Basho's haiku from the point of view of someone (such as me) who has never done this work, however I wish to know how young people who do hard work today will experience Basho's poem. Let's take the verse beyond the scholars and put it in the books young people in the developing world read, both in English and their native languages. May children and teens worldwide who work long hours discover some
connection to the child laborer in Basho's haiku. May they pause to look at the moon and see a message from Basho, a message to stay clear and whole inside.
basho4humanity@gmail.com
---
The Three Thirds of Basho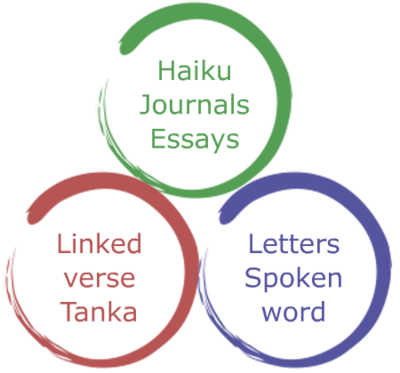 I plead for your help in finding a person or group to take over my 3000 pages of Basho material, to edit and improve the presentation, to receive all royalties from sales, to spread Basho's wisdom worldwide and preserve for future generations.
Basho's thoughts on...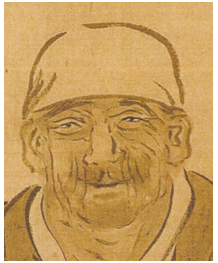 The only substantial
collection in English
of Basho's renku, tanka,
letters and spoken word
along with his haiku, travel
journals, and essays.
The only poet in old-time
literature who paid attention with praise
to ordinary women, children, and teenagers
in hundreds of poems
Hundreds upon hundreds of Basho works
(mostly renku)about women, children,
teenagers, friendship, compassion, love.
These are resources we can use to better
understand ourselves and humanity.
Interesting and heartfelt
(not scholarly and boring)
for anyone concerned with
humanity.
"An astonishing range of
social subject matter and
compassionate intuition"
"The primordial power
of the feminine emanating
from Basho's poetry"
Hopeful, life-affirming
messages from one of
the greatest minds ever.
Through his letters,
we travel through his mind
and discover Basho's
gentleness and humanity.
I plead for your help in
finding a person or group
to take over my 3000 pages of Basho material,
to edit and improve the material, to receive 100%
of royalties, to spread Basho's wisdom worldwide
and preserve for future generations.
Quotations from Basho Prose
The days and months are
guests passing through eternity.
The years that go by
also are travelers.
The mountains in silence
nurture the spirit;
the water with movement
calms the emotions.
All the more joyful,
all the more caring
Seek not the traces
of the ancients;
seek rather the
places they sought.
Basho Spoken Word
Only this, apply your heart
to what children do
"The attachment to Oldness
is the very worst disease
a poet can have."
"The skillful have a disease;
let a three-foot child
get the poem"
"Be sick and tired
of yesterday's self."
"This is the path of a fresh
lively taste with aliveness
in both heart and words."
.
"In poetry is a realm
which cannot be taught.
You must pass through it
yourself. Some poets have made
no effort to pass through, merely
counting things and trying
to remember them.
There was no passing
through the things."
"In verses of other poets,
there is too much making
and the heart's
immediacy is lost.
What is made from
the heart is good;
the product of words
shall not be preferred."
"We can live without poetry,
yet without harmonizing
with the world's feeling
and passing not through
human feeling, a person
cannot be fulfilled. Also,
without good friends,
this would be difficult."
"Poetry benefits
from the realization
of ordinary words."
"Many of my followers
write haiku equal to mine,
however in renku is the
bone marrow of this old man."
"Your following stanza
should suit the previous one as an expression
of the same heart's connection."
"Link verses the way
children play."
"Make renku
ride the Energy.
Get the timing wrong,
you ruin the rhythm."
"The physical form
first of all must be graceful
then a musical quality
makes a superior verse."
"As the years passed
by to half a century.
asleep I hovered
among morning clouds
and evening dusk,
awake I was astonished
at the voices of mountain
streams and wild birds."
"These flies sure enjoy
having an unexpected
sick person."
Haiku of Humanity
Drunk on sake
woman wearing haori
puts in a sword
Night in spring
one hidden in mystery
temple corner
Wrapping rice cake
with one hands she tucks
hair behind ear
On Life's journey
plowing a small field
going and returning
Child of poverty
hulling rice, pauses to
look at the moon
Tone so clear
the Big Dipper resounds
her mallet
Huddling
under the futon, cold
horrible night
Jar cracks
with the ice at night
awakening
Basho Renku
Masterpieces
With her needle
in autumn she manages
to make ends meet
Daughter playing koto
reaches age seven
After the years
of grieving. . . finally
past eighteen
Day and night dreams of
Father in that battle
Now to this brothel
my body has been sold
Can I trust you
with a letter I wrote,
mirror polisher?
Only my face
by rice-seedling mud
is not soiled
Breastfeeding on my lap
what dreams do you see?
Single renku stanzas
Giving birth to
love in the world, she
adorns herself
Autumn wind
saying not a word
child in tears
Among women
one allowed to lead
them in chorus
Easing in
her slender forearm
for his pillow
Two death poems:
On a journey taken ill
dreams on withered fields
wander about
Clear cascade -
into the ripples fall
green pine needles
basho4humanity
@gmail.com
Plea for Affiliation