Home > Topics > Basho Tsukeku 芭蕉付句 > K-07
Basho Tsukeku Section 7
Tsukeku of 1690 and 1691 with commentaries and 日本語の原文
Legend:

Words of Basho in bold
Words of other poets not bold
Basho said "The following stanza fits in with the previous one,
and along with that, it stands out to the eyes to make the stanza lively."
付け句は「前句にはまりてつけたるなり。その中の事を目に立てて、いはたる句なり。
Tsukeku wa "maeku ni hamarite tsuketaru nari.
Sono naka no koto o me ni tatete, iwataru ku nari
He also said about a renku link:
As I looked into the situation in the previous stanza,
I considered what sort of person this would be,
then attached to him a human character.
前句の所に位を見込む、されも有るべきと
おもいなして、人の体を付けたる也。
Kono ku no tokoro ni kurai o mi-komu, saremo aru beki to omoi nashite,
hito no karada o tsuketru nari.
In this section we see how Basho applied these words of advice to particular stanzas he wrote.
(see #s 7: 69 and 7: 75).
Even in dreams sake 7:11
gives me a hangover
Native place
forgotten yet my horse
goes clip clop
夢さえ酒に / 二日酔する
古郷は / わすっれば馬に / ぼくぼくと
yume sae saki ni / futsuka yoi suru
furusato wa / wasureba umi ni / boku boku to
Really? If I drink in a dream, I get the hangover in reality? Or is the other way around? I drink in reality
and the hangover enters my dreams. Has any research been done on this one? Even when I am totally plastered, my horse knows the way home.
-----------------------------------
The crying child's
face is such a mess
Renting a room 7: 15
they make no fire
to boil rice
泣いている 子の/ かお の きたなき
縮 かして / 米 搗く 程 は/ 火 も 焼ず
Naite iru ko no / kao no kitanaki
Shuku kashite/kome tsuku hodo wa/hi mo takazu
The parents do not wipe the snot off their kid's face, so germs produce skin infection and pus smeared together with dirt and tears. They seem to be transients who do not go to the trouble of maintaining a fire in the sunken hearth for the hour or more it takes to boil rice. Instead of eating "meals" (which in Japan means with rice) they live on snack foods high in salt and saturated fat. The snotty-faced kid does not get much in the way of nutrition. The observations of the two poets, and the links between them, resonate across time and culture.
-----------------------
With only a whisper 7: 35
the hair dresser departs
In dyer's shop
all sorts of material
scattered about
ただささやいて /出る髪結い
とりどりに / 紺屋の形を / 取り散らし

tada sasayaite / deru kami yui
tori dori ni / kouya no kata o / tori-charashi
Being a hair dresser was one of the few non-sexual professions open to women in this era. She has came to the house or shop hoping to be hired, but looks around with feminine sensitivity, and sees that this is not a good time. She says nothing to the people, but only whispers "I'm sorry for intruding" as she walks out. The next poet tells us: the kind of shop it is, what the hair dresser saw, and what she thought: "These people are obviously too busy right now for my services." Japanese pride themselves on a neat orderly workplace and neat orderly hair. All that various-colored material scattered about suggests the messy hair that requires a hair dresser.
---------------------------------------------
Winter solstice on porch
my desperation for love!
No matter how 7: 36
I make up and dress
he gazes not back
冬至の 縁に / 物おもいます
けはえども / よそえど も 君 / かえりみず
Touji no en ni / mono omoimasu
Kewaedo mo / yosoedo mo kimi / kaerimizu
December 22nd, the Sun at its most distant point from us, his heart so distant from mine, how my desperation increases. Placing the scene on a porch attached to the house gives it a background for us to imagine. Basho continues the focus on the female with concrete and specific female activities. She uses all her skill with cosmetics and clothing, and looks at him with all the charm she can muster, yet he does not return her gaze.
-----------------------------------------
For some coolness
kids going naked to wait
for full moon
Straw mats their shields 7: 46
they run and jump about
"Are you asleep?"
strange that the dog's tail
keeps its shape
すずしさの / 裸に なりて/ 月 を 待つ
筵 を たてに / はしり とび する
ねて居るか / おかしく犬 の /尾 を すべて
Suzushisa no / hadaka ni narite /tsuki o matsu
Mushiro o tate ni / hashiri tobi suru
Nete iru ka / okashiku inu no / o wo subete
Ryoban shows us little children with no inhibition at all about taking off their clothes when the heat is so oppressive even in the evening. They wait for the moon to rise, but this may carry the hidden meaning of "waiting for puberty." Basho adds euphoric body movement to this portrait of children, for this is how kids develop whole-brain integration. He says naked is okay, but how about a bit of restraint? The kids hold thin straw mats -- their "shields" -- about a meter square in front of them as they dash about screaming. Still we see their "moons." Children still in the paradise of innocence, but feeling the first hints of the shame to emerge when their bodies show sexual traits.
One naked child stops running to notice a dog lying nearby. The animal seems fully asleep -- but also holds its tail with attention. Shiba and Akita dogs, the original breeds on these islands, are known for perpetually holding their tails up in a perfect curl, the white fur under the tail curling around to show on top, as round and white as the moon (ahh! the link between the three stanzas). The poet 300 years ago makes this observation, through the eyes of a child, about Japanese dogs, and we can see the same any evening in a Japanese neighborhood; dogs with tightly curled tails. Somehow the brain signals which produce this tail shape are programmed into Japanese dog genes. I, by good fortune, have a shiba dog whose round tail is a work of art: the curl is so perfect and white. Every time I see this stanza I imagine Suzu, and everytime I see Suzu, I recall this trio.
The child who runs and jumps about in naked joy can also observe the world and wonder about consciousness and brain-muscle control. Each stanza deepens our perception of children's humanity.
---------------------------------------------------
In the moonlight
among O-Bon lanterns,
time to weep
Autumn wind more slender 7: 50
than strands of her hair
月影に/ 灯篭張いて / 泣暮し
髪筋よりも / ほそき秋風
Tsukiyo ni / tourou haite / naki kurashi
kami suji yori mo / hosoki aki kaze
For O-bon, the Festival of Lanterns when the spirits of deceased ancestors return to this world for a three day sojourn, lanterns are everywhere: in windows, on the ground, hanging from ropes, on rafts floating; they represent the spirits of the dead, and also light the way for spirits crossing the boundary. A woman cries for one who has died, whose spirit is among those who came back, while the wind more slender than hair penetrates to the depths of her heart. So often Basho writes of body parts and physical dimensions.
--------------------------------------------
Mixed bathing
in a Suwa hot spring
twilight dim,
Among them a tall 7: 69
mountain ascetic
入り込みに / 諏訪の 湧湯 の /夕 ま暮れ
中 に も せいの / 高き 山伏
Irigomi ni / Suwa no ideyu no / yuu magure
Naka ni mo sei no / takaki yamabushi
Kyokusui begins with a hot spring in the mountains of northern Japan where men and women bathe together naked - however he hides them in the twilight steamy air. Basho adds a tall yamabushi to this scene. These "mountain ascetics" followed the path of shugendō, a discipline of physical endurance in severe conditions – such as under a cold waterfall – as the path to enlightenment.
Basho said about this stanza-pair,
The following stanza fits in with the previous one,
and along with that, it stands out to the eyes, m
aking the verse lively.
Many yamabushi lived in the remote and arduous mountains around Suwa; for one of these men to bathe for self-purification in the scalding heat of a public hot spring would be a bit unusual, but still possible. Other folks relax and slouch in the steaming hot water, but he is tall and sits up straight so his muscular chest and shoulders stand out from the hot spring environment and evening darkness.
This "tall mountain ascetic" both "fits in" and "stands out" from the twilight hot spring, and the synthesis of these two opposing aspects is the essence of Basho's renku art. This synthesis produces the liveliness and interest of a link such as this one.
--------------------------------------------
From slender threads
love becomes intense --
Though my thoughts 7: 70
are of love, "eat something!"
she commands me
ほそき 筋 より /愛 つのり つつ
物 おもふ /身 に もの 喰え と/ せつかれて
Hosoki suji yori / ai tsunori tsutsu
Mono omou / mi ni mono kue to / setsukarete
Love starts out simple but somehow becomes "intense." Basho portrays a teenage girl: "the turmoil of young love takes away all my appetite, but mother insists I eat, to build up my slender body. Why can't she understand that I cannot eat while this turmoil rages within me? Mother, stop bugging me!" The "generation gap" in Japan 300 years ago. Daughter thinks about love while mother about nutrition, so there can be no meeting of minds. May this verse help each of them see from the other side.
This verse and 30 more Basho renku on teenagers in article C-11 belong in every high school curriculum; these astonishing resources for teenage education, the only poems in world literature to focus on on ordinary teenager life.
----------------------------------------
When a pilgrim dies

shimmers rise from path
More than any,
7: 72
the reality of a butterfly

is so pathetic
巡礼しぬる
/

道の陽炎
何よりも

/

蝶の現ぞ

/

あわれなる
Junrei shineru / michi no kagerou
Nani yori mo / chou and utsutsu zo / aware naru

When a pilgrim, who travels to approach the divine, dies on the road, the spirit rises to heaven in "shimmers" which appear when moisture or air pressure causes light to refract so things behind seem to waver and shift – a fine illustration of how transient is our existence.
The butterfly, without a care in the world, unaware that soon it too will be dead (the typical butterfly lives for just two weeks), flutters about the corpse lying on the road, mingling with the shimmers of the deceased being. We keep on shifting back and forth between modes of dream and reality.
------------------------------------
From too much sake

bald his head became
At the eyes 7: 74
of dice he does stare


come twilight
酒ではげたる
/

あたま成らん
双六の

/

目をのぞくまで

/

くれかかり
Sake de hagetaru / atama naru ran
Sugoroku no /me o nozoku made / kurekakari
"Hair loss is mostly genetic, but outside factors like drinking can exacerbate hair loss in people who are prone to genetic pattern baldness." As evening falls, the old drunk goes on gambling till he can barely see the spots on the dice, no less count them – but he keeps on playing.
--------------------------------------
Well, well. . . I
sit on earthen floor
with no fleas
My name is a joke 7: 75
in my native place
なかなかに / 土間に 居れば / 蚤 も なし
我 名 は 里 の / なぶり もの 也
Naka naka ni / doma ni suwareba / nomi mo nashi
Waga na wa sato no / naburi mono nari
In a traditional Japanese house the entrance-way, kitchen, workspace, and storage areas have a doma or earthen floor where clay mixed with lime has been pounded to form a surface more like concrete than dirt; here people stand in their shoes, boots, or outdoor sandals. They leave their shoes in the doma to step up onto the raised wooden floor with tatami mats where they walk about, sit, or lie down in socks or bare feet. To sit on the earthen floor along with the shoes goes against all Japanese custom – it simply is not done -- but the hippie in Kyokusui's stanza prefers to rest his butt here, rather than on old mats of reed and straw, full of fleas.
Basho says this guy has been strange since childhood, so in his native place people mention his name to makes others laugh. Basho explained his way of linking in this particular instance:
As I looked into the person in the previous stanza,
I considered what sort of individual this would be,
then attached to him a human character.
Basho studies humanity. When one of his students gives him a human lead, he follows with further details of such a personality. Even if we do not worry about fleas, and the people in our native place do not joke about us, still we can learn from his studies of people.
----------------------------------------
Deciding not to take 7: 77
the doctor's medicine
As cherries bloom
wandering place to place
in Yoshino mountains
医者のくすりは /飲ぬ分別
花さけば / 芳野あたりを / 欠け廻り
Isha no kusuri wa / nomanu bunbetsu
Hana sabekba / yoshino atari o / kakemawari
The subject has chosen to "go with the flow," to let the disease run its course, knowing not whether this will lead to death or recovery. So the body goes on a journey, wandering in the mountains of Yoshino where every place has cherry trees in full bloom yet gives a different magnificent view of mountains and valleys.
From here to 7: 99 is a single continuous stream of 15 stanzas, although they are presented in five stanza-trios;in each trio Boncho writes the first stanza, Basho the middle one, and Kyorai concludes - however actually Boncho's next stanza does link with Kyorai's.
Market town

above the smell of things
summer moon
"So hot, so very hot" 7: 95


voices at every gate
Second weeding
still undone, grain heads
are emerging

市中は物のにほいや夏の月
あつしあつしと門々の聲
二番草取りも  果さず穂にでて


Ichi naka wa /mono no nioi ya / natsu no tsuki
Atsushi atsushi to kado kado no koe
Niban kusa tori / hate sazu hi ni dete
In a market town many vegetables, fruit, fish, and seafood are on display, sold and traded, so the air is full of odors which rise below the cool evening moon. Women are usually the ones who stand at their gates, talking to other women. They have left the closed-in rooms of the house, and come outside to enjoy the evening cool, while they jabber to their peers in their native dialect. The weather is a frequent topic of conversation.
Kyorai takes the heat and human speech from Basho's stanza, but changes the gender to male. They talk about matters farmers understand: the time when heads of grain emerge on rice stalks versus when the fields need to be weeded. From their extensive knowledge of rice growth, they realize something is different this year: the intense heat has speeded up the growth.
--------------------------
Striking the ashes from
single dried salmon
In these parts 7:96
silver coins are unknown,
what a bummer!
Absurdly long sword
hangs from his waist
灰うちたゝくうるめ一枚
此筋は銀も見しらず不自由さよ
ただどひやうしに /長き脇指

Hae uchi tataku / urume ichimai
Kono suji wa / gin mo mishirazu / fujiyusa yo
Tada dohyoushi ni / nagaki wakizashi
Boncho has the farmer who speaks in SECOND WEEDING sit with his peers at their lunch break. This is the way a rough and uncultured man removes ash from a fish taken from the fire: he holds it up by the tail, and smacks the fish. Basho changes to a traveler at an inn who tries to pay for the fish with a silver coin which is rejected because these rustic hillbilies have never seen one before. Kyorai adds a phallic symbol to this fellow. Ueda Makota tells us this man is:
"A young dandy, handsome and well-dressed, who is too conceited to earn his living by working industriously. He wears a long sword to show off his manhood and drifts from place to place looking for a gambling house. Now in this remote little inn, he sneers at the country folk who do not even recognize a silver coin, common-place to a gambler."
-------------------------------------
Evening dusk
startled by a frog
in thick grass
To pick buds of coltsfoot
7: 97
lantern shaken goes out
Her devotion
arose when blossoms
were in bud
草群に / 蛙に怖がる /夕まぐれ
蕗の芽採りに / 行灯揺り消す
道心の / おこりは花の / つぼむ時
Kusa mura ni / kawazu ni kowagaru / yuumagure
Fuki no to tori ni / andon yuri kesu
doushin no / okori wa hana no / tsubomu toki
Boncho says Kyorai's gambler is quite impressed with himself, but has no cojones to go with his ridiculous sword: the movement of a frog in the grass beside the road strikes terror in his skinny chest. Basho switches to the female on her way one evening to gather flower buds of the fuki plant, coltsfoot, like small artichokes, an early spring delicacy which emerges where snow has melted. Fried or boiled they are eaten with salt or miso. The frog startles her so she jumps back in surprise, knocking out her lantern flame. There she is, hidden in the twilight, her heart trembling within her. The woman's experience, her actions and her feelings, are central, yet hidden, in Basho's vision.
In TO PICK BUDS OF COLTSFOOT, a light went out; Kyorai instead has a light turn on, the "light" of devotion guiding a woman to renounce the world and become a nun. This happened either one spring as the green buds of cherry blossoms turned pink and white, or when she herself was beginning to blossom sexually.
------------------------------------------
On the Noto Peninsula
winter life is so hard
Toothless gums

7: 98




into old age

gnaw
on a fish bone
He lets her lover in

lock on mansion gate --
能登の七尾の / 冬は住うき
魚の骨 / しはぶる迄の / 老を見て
待人入れし / 小御門のかぎ
Notou no nanao no / fuyu wa sumi uki
Uo no hone /shiwaburu made / no oi o mite
Machibito ireshi / ko-mikado no kagi
Boncho puts this nun from Kyorai's stanza in a terribly cold and windy place (and this is not much of a link).
On a map of Japan, a long arm sticks out from the northern coast near Kanazawa: this is the Noto Peninsula where the wind blows from all sides. The wind from Siberia across the Japan Sea is cold beyond the comprehension of folks in live in more moderate climes. Boncho's stanza set the place, and Basho fulfills that with a person suitable for such a desolate locale. Basho, more than any other poet, focuses on body parts, body activities, and sensations. Kyorai turns this old man into the gatekeeper at a mansion. With her parents gone, the daughter has bribed him to allow in her lover. The old man with his fish bone in his mouth totters to the gate to let the young gallant enter.
-----------------------------------------
Leaning against
screen, bunch of maids
knock it over –
Wretched the bathroom's 7: 99
bamboo floorboards
Evening storm
blows down the fragrant
seeds of fennel
立かかる / 屏風を倒す / 女子共
湯殿は 竹の / すの子 侘しき
茴香の / 実を吹落す / 夕嵐
Tachikakara / byoubu o naosu / onna kodomo
Yudono wa take no / sunoko wabishiki
Uikyou no / mi o fuki otosu / yuu arashi
Eager to see their young mistress and her guy (who the gatekeeper let it) the maids crowd against the bamboo standing screen, trying to keep silent, but in their excitement they knock it down. Basho puts them in the bath room. (Hey! Basho, what a great idea!) Sunoko are floorboards, upper layer across lower, providing a dry place for bathers to stand. Wabishiki means "wretched" usually from loneliness, but here describes the group of maids: aware of the trouble they are in, eyes downcast, staring at the bathroom floorboards, struggling to keep from looking upward at the two standing on the floorboards trying to cover their privates.
Fennel seed oil has a licorice-like fragrance; "Sweet fennel oil has earned a place in the cabinets of aroma therapists for thousands of years... It helps restore an optimal mind and outlook. Fennel is believed to bring strength and courage in the face of adversity." Kyorai, son and brother of doctors, proscribes this fragrance to one who feels wretched.
This ends the 15-stanza sequence which began with 7: 95, however the next two Basho stanzas occur later in this kasen of 36 stanzas.
---------------------------------------------
Monkey showman             7: 100
through the world with monkey
autumn moon

さる引きの猿と世を経る秋の月
Saru hiki no / saru to yo o haru / aki no tsuki
Life goes on, everyone with his or her own set of circumstances, through the four seasons.
So many changes
have occurred in my

love affairs
In this floating world

7: 104


all end as Komachi
For what reason
?

given rice gruel to sip

eyes fill with tears
さま々に / 品かわりたる / 恋をして
浮世の果は / 皆小町なり
何故ぞ / 粥すするにも / 涙ぐみ
Samazama ni / hin kawaritaru / koi o shite
Ukiyo no hate wa / mina Komachi nari
nani yue zo / kayu susuru ni mo / namida gumi
Ono no Komachi, said to be the most beautiful women Japan ever produced, ended up a lonely old hag. She went from having plenty of hot romances to none at all. She regrets the loss of those attributes which brought her love. Someone has given the beggar woman alms, a bowl of nourishing and warming rice gruel which brings tears of gratitude to her aged wrinkled face.
----------------------------------------
On straw mat
we are stuck with unsold
market greens
Crawling child manages 7: 139
to snatch rice from tray
一 むしろ / なぐれ 残る / 市 の 草
這いかかる 子 の / 飯 つかむ なり
Ichi mushiro / nagurete nokoru / ichi no kusa
Hai kakaru ko no / meshi tsukamu nari
Shohaku portrays a family at market with unsold produce they have to carry home. Basho continues with their problems when they get home. The individual's meal was served on on a small tray with four legs, about 18 inches square and 9 inches high. The baby, who has been a slave to gravity since birth, here by crawling and clinging onto things gets high enough to pull rice off the low standing tray, either to put in mouth, or to spread about. We see Basho's consciousness of infant motor development; the child reaching up onto the tray is a stepping stone on the road to standing and walking.
----------------------------------------
In her haste
nowhere can she find
the lamp oil
She steps on his boil 7: 140
so parting is wretched
いそがしと / さがし かねたる / 油 筒
ねぶ と 踏まれて / 別れ 詫び つつ
Isogashito/sagashi-kanetaru/abura-tsutsu
Nebu to fumarete / wakare wabi tsutsu
The human story and a bit of slapstick comedy: she has to get him away from her house before dawn so neighbors will not see him. She has the lantern but stumbles about in the dark searching for the bamboo flask of oil. (The futons lie on the tatami, so there is no difference in height.) Then she steps on his boil, which is excruciatingly painful for him. In his night robe he screams "Owww!" while she struggles frantically and obsessively to apologize. The minutes pass by and the sky lightens. When finally he leaves, they do not feel so comfortable with each other.
---------------------------------------
Chattering on and on
the face of a farm wife
Smell of garlic

7: 143


cannot be approached


yet still in love
Weak from excess heat

July in mosquito net

物よくしゃべる
/

いわらじの顔
蒜の香の

/

よりもそはれぬ

/

恋をして
暑気によはる

/

水無月の蚊屋
Mono yoku shaberu / iwaraji no kao
Hiru no ka no /yori mo sowarenu / koi o shite
Atsuke ni yowaru / minazuki no kaya

Older women – in Japan and elsewhere – love to talk, and talk, and talk to each other. The season is mid-summer; garlic is eaten to keep away mosquitoes. No matter how much she talks, no matter how she smells of garlic, her husband still loves her. Basho suggests the endless diversity of human character and relationships. She goes on chattering throughout the month of July in her mosquito net. The three poets write for a reality TV show.
------------------------------------
Traces of leech bites,

7: 152
scratching feels so good
A love affair
on this day of rest

can I forget?
蒜の口処 を
/
かきて気味よき
ものおもい
/

今日はわすれて

/

休む日に
Hiru no kuchido o / kakite kimiyoki
Mono omoi / kyou wa wasurete / yasumu hi ni
The farmer returns from his day in the paddies to rest and scratch with pleasure the traces left by the mouths of leeches. I also take a day off from work, to scratch the "traces" – i.e. memories – of a love affair, so maybe they will go away.
From the vast
turbulence of winter sky
northern storm
Convenience on a journey 7: 155
daybreak lantern is placed
How depressing:
the wisdom of women
is so fleeting
冬空の / あれに成たる / 北嵐
旅の馳走に / 有明しおく
すさまじき / 女の智恵も / はかなくて
Fuyu-zora no / are ni nattaru / kita arashi
tabi no chisou ni / ari ake shi oku
susamajiki / onna no chie mo / hakanakute
Boncho offers the same freezing North wind as in 7: 98, so Basho takes the traveler from miserable outdoors into a Japanese inn. We must remember there are no electrical appliances anywhere. The innkeeper's wife, while Basho was asleep, entered his room and placed a lit oil lantern by his futon so he could wake up to light. As in numerous other poems, Basho recognizes and praises the quality of hospitality in women. Kyorai finds it depressing that the wisdom of women, their hospitality, is ephemeral: nobody notices, and everybody forgets, all that women do to make life "convenient" for men and children.
------------------------------------------
His carriage pulls in
the neighbor's gateway
"Fickle one, 7: 174
under hedge of spikes
you must crawl!"
Now, before he leaves,
she hands him his sword
隣 を かりて / 車 引きこむ
うき人を / 枳穀 垣 より /くぐらせん
いまや 別れ の / 刀 差し 出す
Tonari o karate / kuruma hikikomu
Uki hito o /kitoku kaki yori / kugurasen
Ima ya wakare no / katana sashi dasu
Sick and tired of him playing around with other women, she has closed her front gateway (double meaning alert). He parks his vehicle in the neighbor's spot to enter a side door. Between the two properties stands a hedge of a tall citrus scrub whose branches divide into twigs ending in inch-long daggers. She thinks "If you want me, suffer as much pain as you caused me!!"
He passed through the ordeal, and they slept together. A samurai always carries his sword – except in bed. In the morning, she hands him the "sword" which is the manhood he lost last night crawling on the dirt like a worm. He crawls back under the hedge to his carriage and leaves. The cycle is complete.
---------------------------------------
Unseen by all
now and then I cry
thinking of love
Tonight too boat rocking 7: 183
shakes me from a dream
Hito no minu / toki-doki wa naki / mono omoi
人の見ぬ / 時 々 は 泣き /もの思い
Koyoi mo fune ni / yuri okosu yume
こよい も ふね に / ゆり おこす 夢
Ordinarily a woman, unless she works on a boat, would not ride on one – so we get that this woman is indentured to a tour boat. Every night she has sex with different men, while only in sleep can she dream of true love – but the rocking of the boat wakes her to reality, her life as a sex slave on this floating brothel. No one ever sees her cry, yet still she mourns for the love she might have experienced if…
-----------------------------------------
Walking about
hired to do laundry
her lowly work
She resents the snarling
cries of cats fighting
High on top, 7: 197
low on bottom, how
love is done
洗濯 に / やとはれ ありく / 賤が業
猫 の いがみの / 声 も うらめし
上 は かみ / 下 は しも とて / 物 おもい
Sentaku ni / yatoware ariku/ shizu no waza
Neko no igami no / koe mo urameshi
Ue wa kami / shimo wa shimo tote / mono omoi
With no position in society, no family ties, no beauty or sex appeal, nothing to offer but hard work in cold water, she encounters male cats fighting for access to a female. Cats and humans do it the same way: males fighting to dominate a female. Not only in sex, but in every aspect of life, those on top stay on top – having fun and sex and leisure -- while those on bottom remain there for life – so impoverished old women do laundry for low pay.
----------------------------------------
Plum blossoms, young greens, 7: 207
at Mariko post station
tororo yam paste
My new hat of sedge
daybreak in springtime
梅若菜 / まりこの宿の / とろろ汁
かさあたらしき / 春の曙
Ume wakana / mariko no shuku no / tororo-jiru
Kasa atarashiki / haru no akebono
Before Otokuni departs on a journey to Edo, Basho begins with a farewell verse to the traveler. Mariko (now in Shizuoka City) is a post station on the Tokaido, about two-thirds of the way to Edo, famous for this grated mountain yam paste seasoned and eaten over rice. As Otokuni travels, he will enjoy the plum blossoms and young greens alongside the road, and anticipate that yam paste Basho enjoyed when he traveled this road years ago. Otokuni adds a brand new conical hat to the traveler, then "daybreak in spring" suggests the inspiring opening to the Pillow Book. So fine a gift Basho and Otokuni have created to enrich the traveler's journey.
------------------------------------
Daffodils and 7: 210
the white paper windows
eachother reflect
Charcoal fire is enough
winter entertainment
水仙や / しろき障子の / とも移り
炭の火ばかり / 冬のもてなし
Suisen ya / shiroki shouji no / tomo utsuri
Sumi no hi bakari / fuyu no motenashi
In the frigid misery of the Japanese winter, some small bits of relief are the daffodils in pure white bloom with bright yellow centers and a remarkably strong and sweet fragrance. Basho sees the Energy move back and forth between these flowers and the white paper shoji of the house. The next poet goes inside the house to find another source of relief from the cold, the charcoal fire in the sunken hearth. He says to his host: "This fire is enough to satisfy me; no more is needed."
------------------------------------
With one sleeve
missing, winter shower
gets inside robe
Four or five sons 7: 211
barking in a ruckus
かた々は / 袖なききぬに / もる時雨
倅 四 五 人 / ほえて くるしき
Katagata wa / sode naki kinu ni / moru shigure
Segare yon go nin / hoete kurushiki
The cold rain gets inside the robe because instead of one sleeve is just a large opening around the shoulder. Why, you ask, is one sleeve missing? The family has five boys and apparently no girls, so no one to help mother make clothing for this zoo. She ran out of fabric while making multiple robes and had no time to spin more yarn or do any weaving – what with all the chaos of five sons. The boy with his young blood will soon get used to his one naked arm. Boy! are they making a lot of noise, the sound of their humanity, the ordinary hubbub of family life with multiple boys.
--------------------------------
Evening dusk,
going back for the pipe
he left behind
Rice maidens for fun 7: 238
throw mud at each other
Stone Buddhas
without features missing
there are none
夕まぐれ / 煙管お として / 立帰り
泥 うちかわす / 早乙女 の ざれ
石 佛 / いづれ かけぬ は / なかりけり
Yuumagure / kiseru otoshite / tachi-gaeri
Doro uchikawasu / saotome no zare
Ishi-botoke / izure kakenu wa / nakari keri
A traveler took a break from walking to sit and smoke his pipe, then when he got up, he left the pipe. Down the road a piece, he realized and went back to get it – however evening has fallen and the pipe is hard to find. (He sounds like me.) Basho jumps from absent-minded single man at leisure to merrymaking crew of young women up to their shins in the "chocolate milkshake" of rice paddy, flinging mud at each other, joking and laughing, The women's behavior is ridiculous; it serves no serious economic purpose, so the old-fashioned androcentric tradition-bound mind rejects it. Basho rather sees the ridiculous in the modern way, as amusing and "fun."
Beside the rice field, a row of stone statues of Buddha has stood there for centuries. Looking closely at each one, I see that every single one has patches of raw stone where a feature -- the nose on one, an ear on another – has broken off from the rain, snow, and wind. Rotsu contrasts the deteriorating stone Buddhas with the liveliness and vitality of Basho's rice maidens. The trio is a sandwich: Basho's vibrant, feminine, and playful stanza is the tasty filling between two slices of plain white bread, one masculine, the other inanimate. His stanza may not appear so special when considered by itself, however standing out from the stanzas before and after, it becomes a feminine anthem. The female vigor in Basho's stanza is all the more lively and feminine in contrast to the leisurely bumbling male and the ancient stone statues.
--------------------------------------
"How's it going?"
who's at the window
a face appears
After having measles 7: 241
traces are a benefit
One foot at a time
thrown away succession
of old sandals
物申は /誰ぞと窓に / 顔出して
疹してとる / 跡のやすさよ
片足づく/拾い次第の / 古草履

Mono mou wa / dare zo to mado ni / kao dashite
Hashika shite toru / ato no yasusa yo
kata ashi zutsu / hiroi shidai no / furu zouri
Kyorai has someone come to the window to inquire of somebody inside the house. Basho gives the latter measles, so this probably is a child. He focuses not on people dying from measles but rather them recovering. In the year 1691, without any scientific education, Basho recognizes the essence of immunology: measles leaves "traces" (i.e. lymphocytes) to prevent this disease from occurring again in this body.
Rotsu follows with straw sandals wear out quickly – but one is thrown away and replaced while the other is still usable. In connection with Basho's stanza, this can be a metaphor for how lymphocytes live for only days or weeks and must constantly be replaced, but never all at once for then immunity would be lost. There are always enough mature lymphocytes able to respond to an antigen, while new ones are being "educated" to benefit the body.
-------------------------------------
As due date approaches,
Her light carefree face –
About fickle men
At neighborhood well
no time to gossip
Thread seller as guest 7: 255
departs the morning after
産 月 まで も / かるき おもかげ

うき事を / 辻井 に 語る / 隙もなし
かせ買う 客 の / かえる きぬぎぬ
Umuzuki made mo / karuki omokage
Uki koto o / tsui ni kataru / hima mo nashi
Kase kau kyaku no / kaeru kinuginu
We begin with her great hope for the birth of her first child and future happiness in marriage. Years later she would love to gossip about fickle men at the community well, but with so many children to feed and clothe, she simply has too much work to do. One fickle man, her husband, buys thread spun by village girls and sells it door-to-door, then instead of spending the money on family needs, purchases a night as "guest" to a play-woman. If he satisfied her, she would stand in her doorway watching him leave her house before sunrise. A man who deals in something so small and insignificant as thread is not likely to be so impressive in any other way, so probably did not please her. This is what the wife would like to say to her friends at the well.
---------------------------------------
Her semblance of power
pebbles thrown in vain
Among women 7: 257
one allowed to lead
them in chorus
ちから に 似せぬ / 礫 かい なき
ゆるされて / 女 の 中 の /音頭 取り
Chikara ni nisenu / tsubute kai naki
Yurusarete / onna no naka no / ondō tori
His boat has left harbor. She tries to reach the boat with pebbles – i.e. her love -- but her slender arm cannot throw them any distance against the wind. From the weakness of the lone woman, Basho switches to a chorus of women allowing one woman to lead them, so their sound goes far. May Basho's stanza – with or without the previous stanza - become an anthem for women's choral groups
----------------------------------
This morning I found 7: 267
a strand of white hair
Year after year
lined up under blossoms
number of friends
髪 の しらが を /今朝 見付けたり
々 の / 花 に ならびし / 友の数
Kami no shiraga o / kesa mitsuketari
Toshi-doshi no / hana ni narabishi / tomo no kazu
A woman with long hair can easily hold the hair before their eyes to examine it. Basho's stanza is singular: one woman alone finds one strand of white hair amidst the multitude of black hairs, so realizes her middle age is past. The next poet goes plural: a number of years, of cherry blossom picnics, of cherry petals, and a number of friends – however while the white strands increase, the friends shall decrease.
------------------------------------
Drunk on new sake
so dazed and dopey
With nothing

7: 281
to say, you and I
face each other
新酒 の 酔 の /ほきほきと して
語る事 / なければ 君 に / さし 向かい
Shinzake no yoi no / hoki hoki to shite
Kataru koto / nakereba kimi ni / sashi mukai
"You" are a brothel prostitute and "I" am your client for the night. We sit on the floor at a low table facing each other, with two tiny sake cups and a porcelain bottle of the intoxicating fluid. You fill my cup, which obliges me to drink and fill your cup which obliges you to drink and fill mine, and so on and on. We actually do speak, but say nothing significant; just "please go ahead and drink" and "oh, thank you, now you drink one too." The more drunk we get, the more incapable we become of escaping from the mutual bind of obligation. Eventually we fall asleep at the table facing each other, and dawn comes without me getting laid.

Pounding mallet 7: 291
from within white wall
sound emerges
Receiving light from
candle, evening moon
白壁の

/

うちより砧

/

打ち染めて
蝋燭の火を

/

もらう夕月
Shiro kabe no / uchi yori kinuta / uchi-somete
Rousoku no hi o / morau yuu-zuki
Basho wrote numerous poems of his fascination with the sound of a woman at work, for in that sound he hears her heart; and also his fascination with anything white, for in white he sees purity. Here the sound seems to emerge from the white wall, though actually it comes through that whiteness from the woman hidden in the next room. Basho explores how the human mind adds spiritual meaning to sensory experience; the next poet continues this exploration, but without the humanity of Basho's stanza.
-----------------------------------
Young and helpless
with bow and arrows,
the boy kneels
White hair seen through 7: 299


gaps in bamboo blind
弓 と 矢も

/

まだいたいけに

/

膝 まずき
白髪 さし出す

/

簾 の あわせむ

Yumi to ya mo / mada itakeni ni / hiza mazuki
Shiraga sashidasu / misu no awasemu
The newest student at an archery dojo kneels on the floor, feeling small and weak while tall powerful men strut about with dangerous weapons, making the boy feel the way he does. He kneels in hiza-mazuki, hips resting on heels propped up on feet with toes forward – students of Japanese martial arts will recognize this position of alert readiness - as he struggles to keep his skinny back and shoulders straight, with all the resolution he can muster against the intimidation.
The white hair in long horizontal gaps between thin bamboo stalks tied in parallel belongs to the boy's grandfather who hides behind the screen to watch without the boy knowing. He understands that his grandson must not see him, for this would interfere with his training. How does he know this? Granddad is an accomplished archer – in Japanese, a shihan – who has trained in this dojo since he was a child. With this final piece, the fulfillment of this thread, as the old man watches, he sees himself kneeling there young and helpless 60 years ago. Basho said:
We can live without poetry, however,
without harmonizing with the world's feeling
and passing not through human feeling, one is unfulfilled.

By passing through the feelings of the young boy and grandfather to fulfill Basho's vision of humanity, we also are fulfilled
--------------------------------
Before he leaves,
to his chilly jacket

giving her warmth
When young they both 7: 320
are innocent in love
わかれんと

/

つめたき小袖

/

あたためて

おさなきどちの

/

恋のあどなさ

Wakaren to / tsumetaki kosode / atatamete

Osanaki dochi no / koi no adonasa
A woman puts on her lover's jacket before he leaves on a cold morning so it will absorb some of her body warmth for him to feel when he is out in the freezing dawn. To be so kind and considerate, she must be young and innocent, unspoiled by the sinful world, still able to care with her whole being. Sensen speaks only of the female action, saying nothing of the male response to this female kindness. Basho replies that small children, both male and female, love with the totality of their hearts, without greed, anxiety, or discontent, giving themselves wholly and completely to love.
-----------------------------------
Husband and wife talk 7: 356


of becoming beggars
Turning backs
to each other, they
wipe off snow
乞食となって

/

夫婦かたらう
さしむくる

/

背中の雪を

/

打ちはらい

Kojiki to natte / meoto katarau
Sashi mukuru / senaka no yuki o / uchiharai
They married long ago with hopes of prosperity, but things have not worked out so well. There is no sense of one blaming the other; both are looking for the best way to survive together. Each is humble to the other. The gender equality in Basho's stanza flows into the mutual humility in Izen's. Literature usually shows us heroes or villains; these folks are neither; they are simply losers. Shoko says, "Because they are losers, they each know that that no one except the other will help."
basho4humanity@gmail.com

---
The Three Thirds of Basho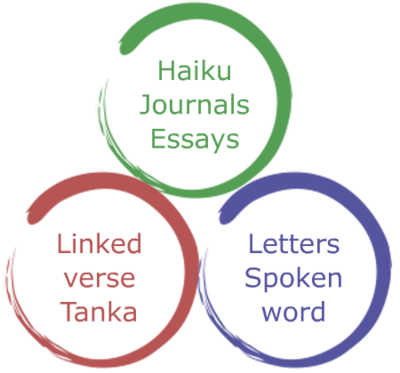 I plead for your help in finding a person or group to take over my 3000 pages of Basho material, to edit and improve the presentation, to receive all royalties from sales, to spread Basho's wisdom worldwide and preserve for future generations.
Basho's thoughts on...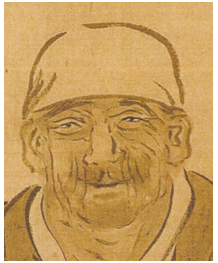 The only substantial
collection in English
of Basho's renku, tanka,
letters and spoken word
along with his haiku, travel
journals, and essays.
The only poet in old-time
literature who paid attention with praise
to ordinary women, children, and teenagers
in hundreds of poems
Hundreds upon hundreds of Basho works
(mostly renku)about women, children,
teenagers, friendship, compassion, love.
These are resources we can use to better
understand ourselves and humanity.
Interesting and heartfelt
(not scholarly and boring)
for anyone concerned with
humanity.
"An astonishing range of
social subject matter and
compassionate intuition"
"The primordial power
of the feminine emanating
from Basho's poetry"
Hopeful, life-affirming
messages from one of
the greatest minds ever.
Through his letters,
we travel through his mind
and discover Basho's
gentleness and humanity.
I plead for your help in
finding a person or group
to take over my 3000 pages of Basho material,
to edit and improve the material, to receive 100%
of royalties, to spread Basho's wisdom worldwide
and preserve for future generations.
Quotations from Basho Prose
The days and months are
guests passing through eternity.
The years that go by
also are travelers.
The mountains in silence
nurture the spirit;
the water with movement
calms the emotions.
All the more joyful,
all the more caring
Seek not the traces
of the ancients;
seek rather the
places they sought.
Basho Spoken Word
Only this, apply your heart
to what children do
"The attachment to Oldness
is the very worst disease
a poet can have."
"The skillful have a disease;
let a three-foot child
get the poem"
"Be sick and tired
of yesterday's self."
"This is the path of a fresh
lively taste with aliveness
in both heart and words."
.
"In poetry is a realm
which cannot be taught.
You must pass through it
yourself. Some poets have made
no effort to pass through, merely
counting things and trying
to remember them.
There was no passing
through the things."
"In verses of other poets,
there is too much making
and the heart's
immediacy is lost.
What is made from
the heart is good;
the product of words
shall not be preferred."
"We can live without poetry,
yet without harmonizing
with the world's feeling
and passing not through
human feeling, a person
cannot be fulfilled. Also,
without good friends,
this would be difficult."
"Poetry benefits
from the realization
of ordinary words."
"Many of my followers
write haiku equal to mine,
however in renku is the
bone marrow of this old man."
"Your following stanza
should suit the previous one as an expression
of the same heart's connection."
"Link verses the way
children play."
"Make renku
ride the Energy.
Get the timing wrong,
you ruin the rhythm."
"The physical form
first of all must be graceful
then a musical quality
makes a superior verse."
"As the years passed
by to half a century.
asleep I hovered
among morning clouds
and evening dusk,
awake I was astonished
at the voices of mountain
streams and wild birds."
"These flies sure enjoy
having an unexpected
sick person."
Haiku of Humanity
Drunk on sake
woman wearing haori
puts in a sword
Night in spring
one hidden in mystery
temple corner
Wrapping rice cake
with one hands she tucks
hair behind ear
On Life's journey
plowing a small field
going and returning
Child of poverty
hulling rice, pauses to
look at the moon
Tone so clear
the Big Dipper resounds
her mallet
Huddling
under the futon, cold
horrible night
Jar cracks
with the ice at night
awakening
Basho Renku
Masterpieces
With her needle
in autumn she manages
to make ends meet
Daughter playing koto
reaches age seven
After the years
of grieving. . . finally
past eighteen
Day and night dreams of
Father in that battle
Now to this brothel
my body has been sold
Can I trust you
with a letter I wrote,
mirror polisher?
Only my face
by rice-seedling mud
is not soiled
Breastfeeding on my lap
what dreams do you see?
Single renku stanzas
Giving birth to
love in the world, she
adorns herself
Autumn wind
saying not a word
child in tears
Among women
one allowed to lead
them in chorus
Easing in
her slender forearm
for his pillow
Two death poems:
On a journey taken ill
dreams on withered fields
wander about
Clear cascade -
into the ripples fall
green pine needles
basho4humanity
@gmail.com